Their Eyes Were Watching God by Zora Neale Hurston is an incredible read – a novel largely criticised at the time of publication in 1937 for being 'too Black.'
Summary
---
Genre: Classics
Publication Date: 1937
★★★★★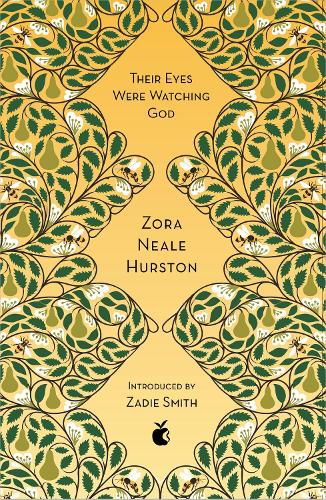 'Fair and long-legged, independent and articulate, Janie Crawford sets out to be her own person — no mean feat for a black woman in the '30s. Janie's quest for identity takes her through three marriages and into a journey back to her roots.' – Goodreads
Review
---
Their Eyes Were Watching God is narrated by Janie Crawford who is telling her life story to her best friend Pheoby, detailing her three marriages and her desperate search for love within them. Janie's nanny was a slave, who gave birth to her Janie's mother out of wedlock due to circumstances out of her control. When her daughter has the same fate thrust upon her, 'Nanny' becomes determined to not let it befall Janie.
Thus follows the story of Janie's three marriages: her first, an arranged and unhappy marriage; the second, a passionate affair which results in riches and tragedy; the third, Janie finally finds true love within, in the exact circumstances her grandmother tried to prevent her from finding herself in.
This remains an important novel and it's a shame that it was so dismissed at the time of publication. Hurston captures the voice of each of her characters plights perfectly, filling the novel with realistic dialogue that help with this understanding:
She was borned in slavery time when folks, dat is black folks, didn't sit down anytime dey felt lak it.

If you kin see de light at daybreak, you don't keer if you die at dusk. It's so many people never seen de light at all.

'Please God, please suh, don't let him love nobody else but me. Maybe Ah'm is uh fool, Lawd, lak dey say, but Lawd, Ah been so lonesome, and Ah been waitin', Jesus. Ah done waited uh long time.
Of course it is impossible for a non-Black person to truly understand what Janie goes through during the events of the novel, and indeed what Black people go through in real life. However Hurston's voice is important to lend a non-Black reader to gain some understanding. I would highly recommend this both to Black readers who have not read it as well as to non-Black readers seeking to educate themselves.
Through out the novel Janie does not lose her spirit in spite of adversity, making her an extremely likeable protagonist. It is annoying that this novel was and continues to be overlooked in favour of other books written by non-Black authors. It is an incredibly valuable insight into the mind of an African-American woman in 1930's USA.
Has anyone read Their Eyes Were Watching God? I'd love to hear your thoughts in the comments!
---